Make this easy orzo and cauliflower dish in just 25 minutes. It serves one for a main meal, plus there's leftovers to enjoy for lunch the next day.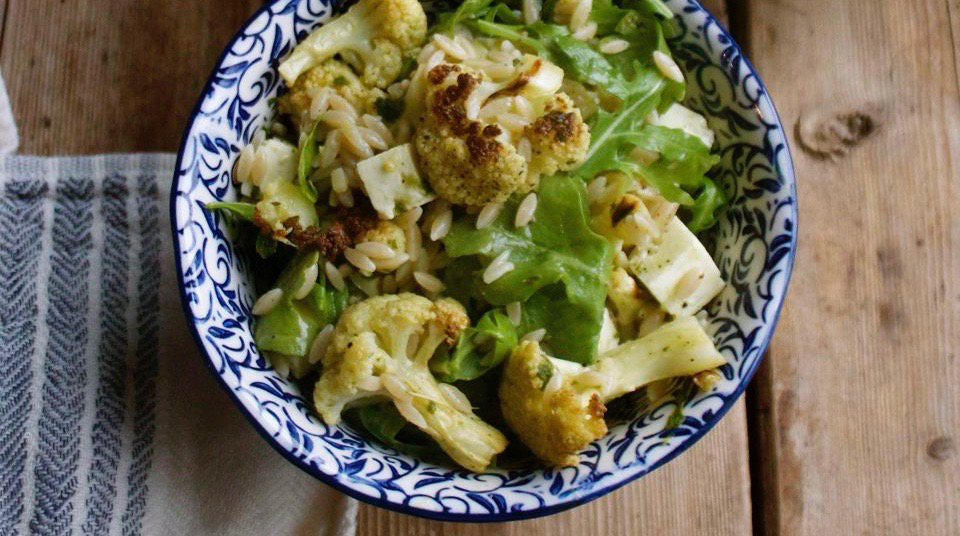 Preparation time: 5 mins
Cooking time: 20 mins
Serves: 1-2
Ingredients:
½ cauliflower , broken into florets, stalk chopped into cubes
2 tsp olive oil
100g orzo
2 tsp capers , drained and rinsed
1 small garlic clove , sliced
½ lemon , zested and juiced
100ml low-salt vegetable stock (check it's vegan, if required)
handful of rocket leaves or similar greens, to serve
Method:
Heat the grill to high. Toss the cauliflower with half the oil and some seasoning. Tip onto a baking tray and grill for 15-20 mins until golden, charred, and tender all the way through.
Meanwhile, cook the orzo in a pan of boiling salted water for 8 mins, or until al dente. Drain.
Heat the remaining oil in a frying pan and sizzle the capers and garlic until golden. Stir in the orzo, cauliflower, lemon zest and juice and the stock. Bubble for 1 min, then spoon half into a bowl and top with the rocket. Leave the leftovers to cool for the lunchbox.